8 August
Headland Admin
News
No Comments
Who knew storage was so important? Careful, secure storage of sheet metal goods is crucial to avoid damage or injury to workers.
If you aren't using an automated storage system, for your sheet metal goods, you could be letting yourself in for a lot of problems.
Familiarise yourself with the importance of proper sheet metal storage in our infographic below!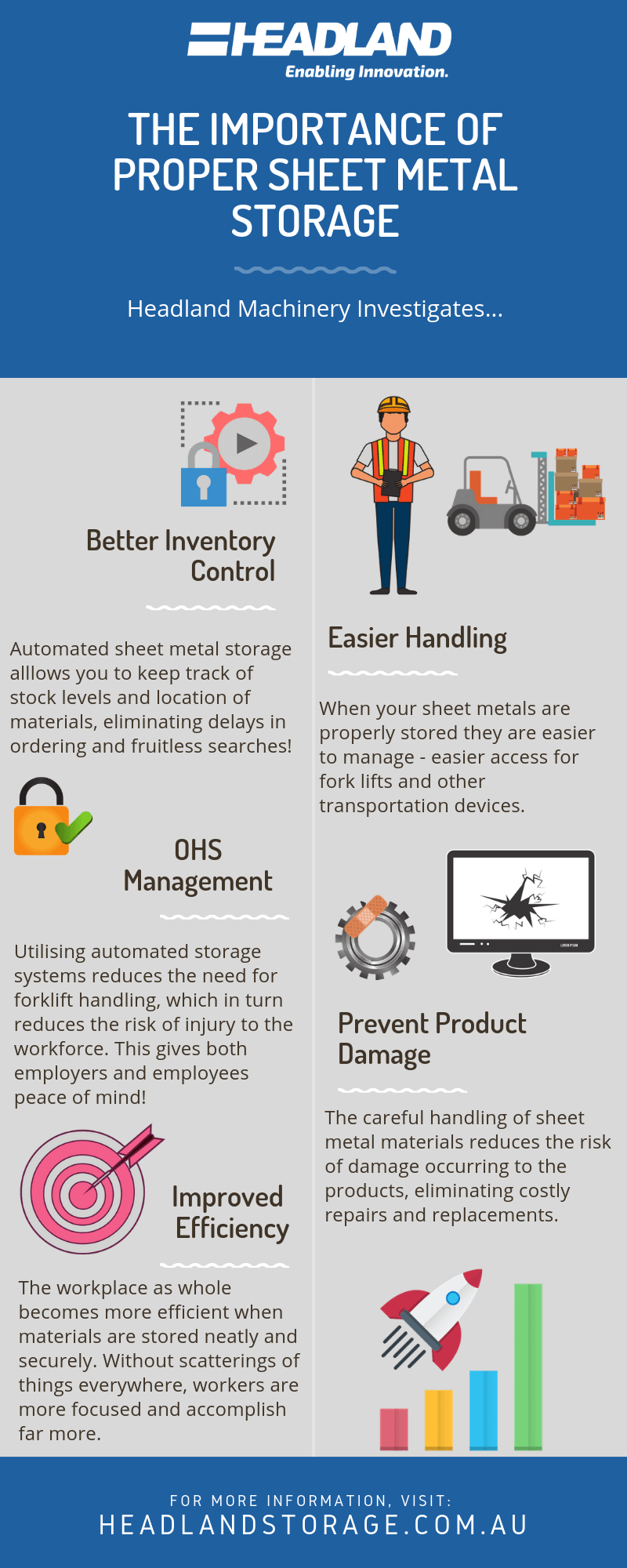 It's essential to take care when storing sheet metal, in order to save retrieval time, increase workplace efficiency and avoid damage to both the goods and staff.
Luckily, Headland have a wide range of storage options available to store your sheet metal products safely whilst taking up minimal space in your workplace.
Headland's Sheet Metal Storage Range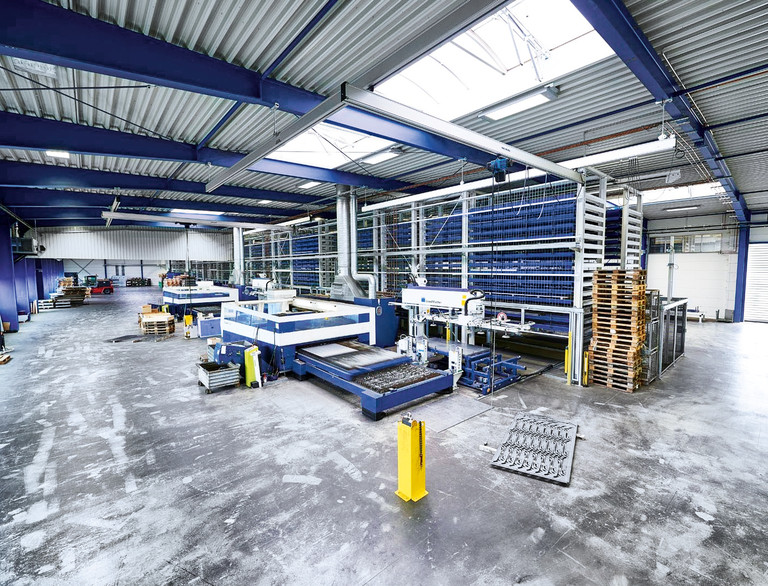 STOPA Sheet Metal Storage SolutionsSTOPA's Sheet Metal Storage selection provides both large and small scale storage solutions for those who work exclusively with sheet metal.
They have been designed with the needs of the manufacturing industry in mind, providing custom solutions based on company-specific needs.
The systems are secure and reliable, providing a safe place to store your sheet metal materials. The stacking height check and the bay-occupied check feature further enhance system safety.
Optical data transmission technology permits contact-free data transfer, and overhead bus bars ensure a reliable power supply.
Stay up-to-date on the latest Hanel news, videos and articles by subscribing to our monthly newsletter here.